OUR PROPOSALS
Every House comes with
– Fridge
– Stove and gas oven
– Coffee machine
– Microwave oven
– Wide range of tableware
– Washing machine
– TV 32"
– Dinner table with chairs
– Double sofa bed, single bed pouf
– Garden furnishing
– Iron and ironing board
– Hair dryer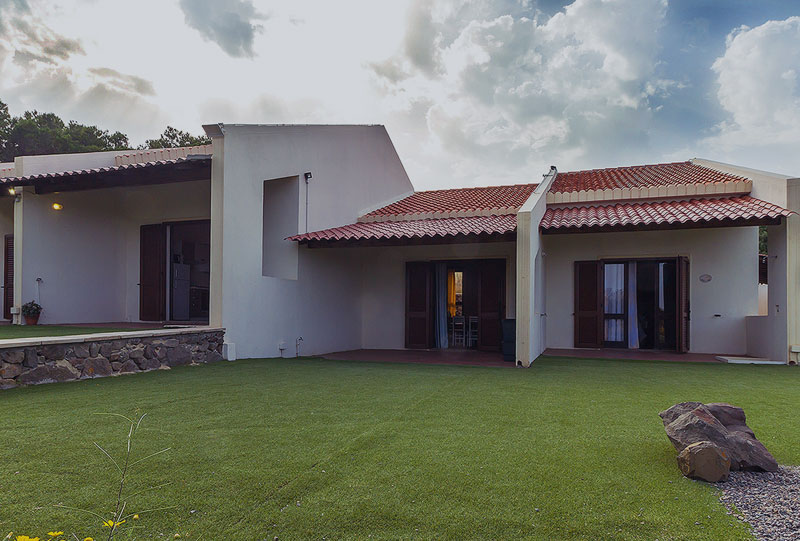 The Le Pavoncelle Houses, fully furnished, come in three different types depending on their size and number of beds. Each house is composed by a living room with a fully accessorized kitchen, a bathroom with shower, a double bedroom and/or a bedroom with two twin beds.  In the living-kitchen area there's also a comfortable double sofa bed.  Every house has an outdoor shower for cleaning up after a day at the beach.  Wide parking possibilities.
Rates depend on the House, its Type, and the period you're interested in. Have a look at the following table for more detailed information.
Water, energy and gas supplies are included in the apartment's rent. Final cleanings are not included in the rent. However, the clients commit themselves to return the house in the same clean and good condition in which it was originally delivered.
| HOME | TYPES |
| --- | --- |
| 33/1 | Three-room house with kitchen area + two bathrooms |
| 33/2 | Two-room houses with living and kitchen area + bathroom |
| 33/3 | Three-room houses with kitchen area + bathroom |
| 33/4 | Three-room houses with kitchen area + bathroom |
| 33/5 | Two-room houses with living and kitchen area + bathroom |
| 33/6 | Two-room houses with living and kitchen area + bathroom |
| 38/11 | Two-room houses with living and kitchen area + bathroom |
| JUNE | JULY | AUGUST | SEPTEMBER | OCTOBER |
| --- | --- | --- | --- | --- |
| 700 €/Sett. | 900 €/Week | 1000 €/Week | 700 €/Week | 500 €/Week |
| 500 €/Sett. | 700 €/Week | 800 €/Week | 500 €/Week | 300 €/Week |
| 600 €/Sett. | 800 €/Week | 900 €/Week | 600 €/Week | 400 €/Week |
| 600 €/Sett. | 800 €/Week | 900 €/Week | 600 €/Week | 400 €/Week |
| 500 €/Sett. | 700 €/Week | 800 €/Week | 500 €/Week | 300 €/Week |
| 500 €/Sett. | 700 €/Week | 800 €/Week | 500 €/Week | 300 €/Week |
| 500 €/Sett. | 700 €/Week | 800 €/Week | 500 €/Week | 300 €/Week |